Less is more.
When it comes to designing a web page, simplicity and functionality play a fundamental role in achieving an attractive and intuitive website for the user.
Every detail is important.
The search for perfection in web design, makes the difference.  A good distribution of elements, a careful and clean design, and a color palette according to the brand, are the key elements for a successful website. 
Responsive website adaptated to mobile devices.
Clean, minimalist and functional design.
Self-manageable and easy to maintain.
Basic SEO optimization for better web positioning.
Social networks integration.
SSL certificate installation for greater security.
Adapted to data protection regulations.
Multi-lingual support and translation service.
Professional-quality photography.
Possibility of online store development.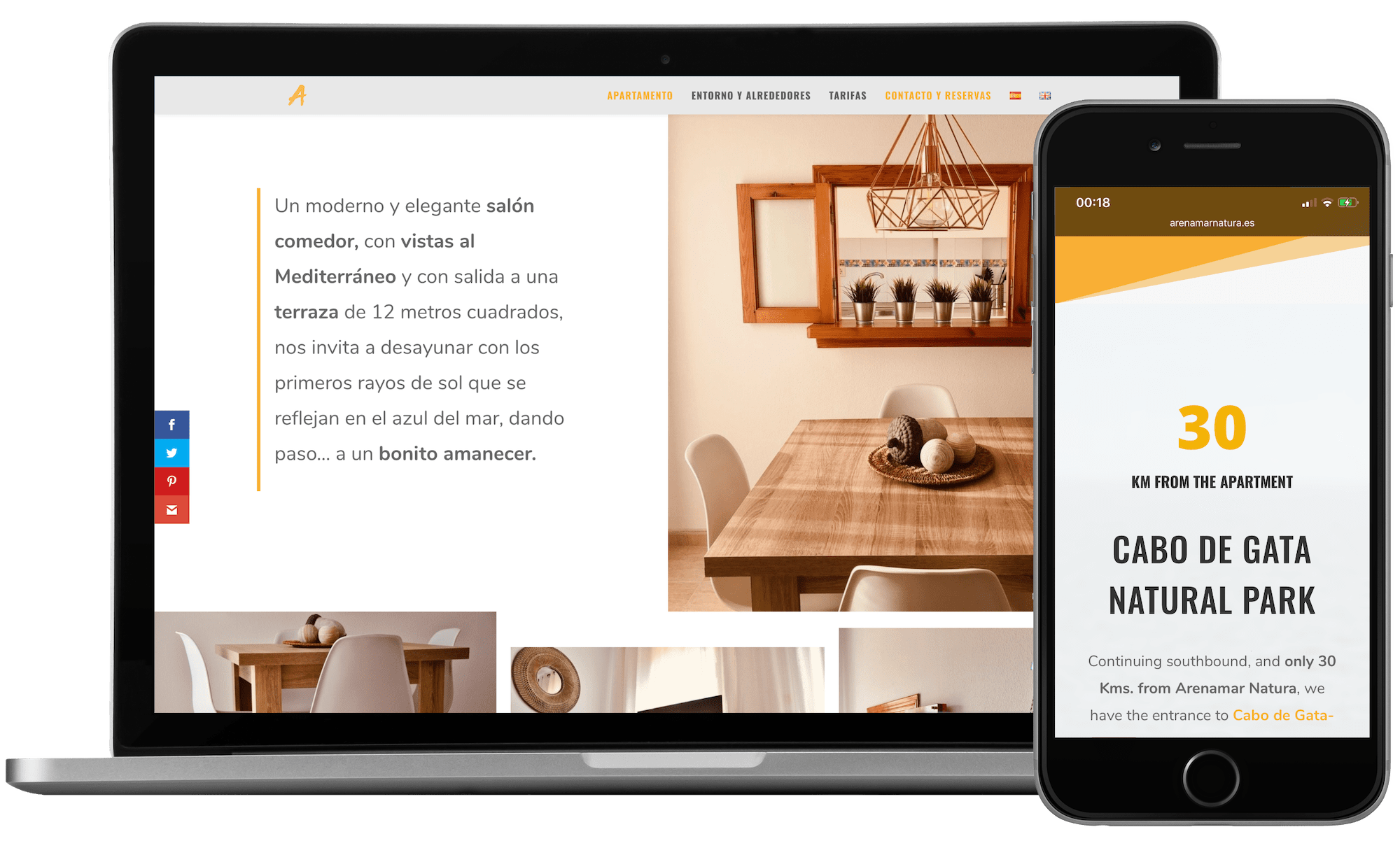 Web for a naturist apartment located on Vera Playa, Almería. Project carried out in 2020.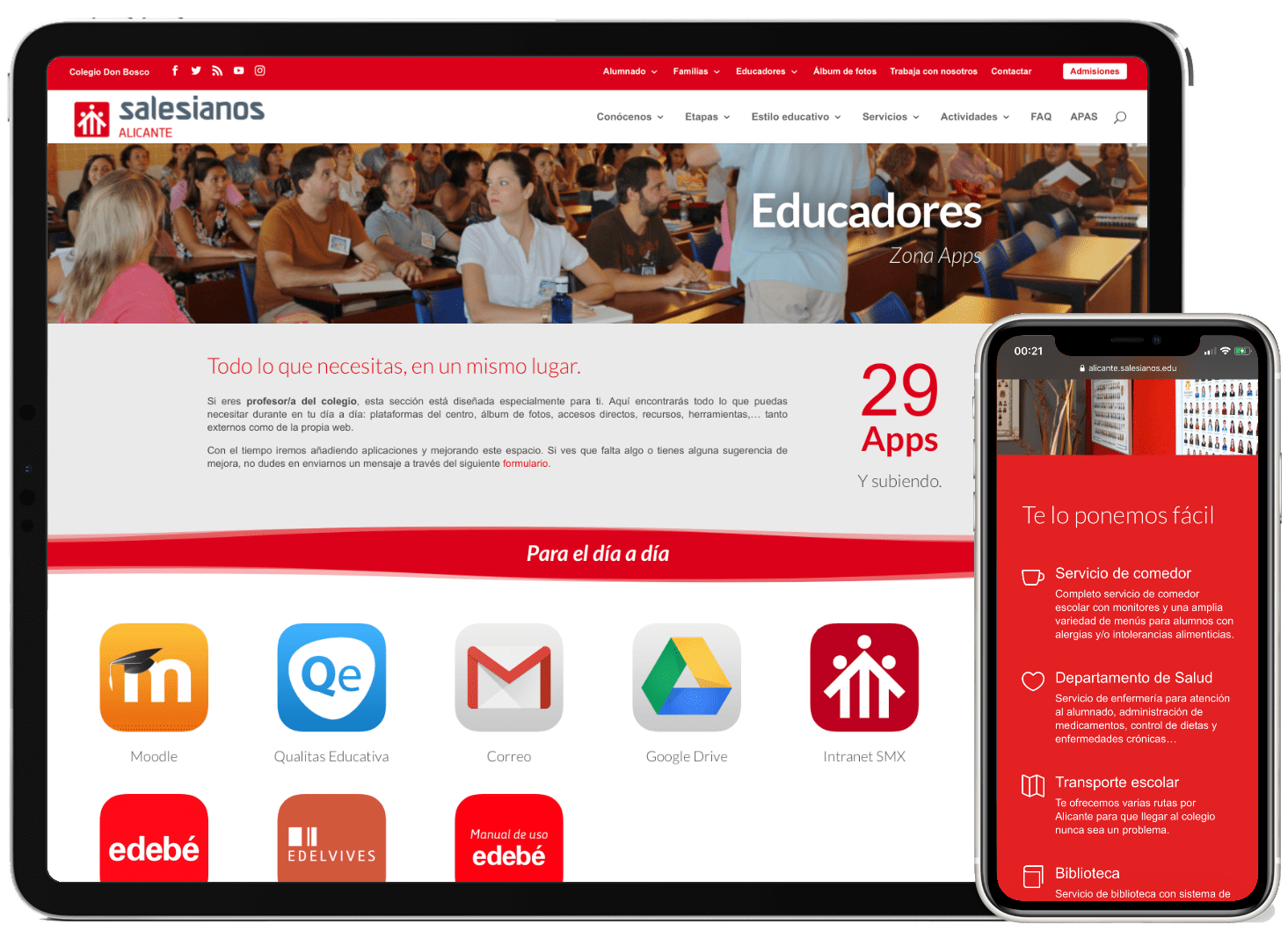 Web designed as the Communication and Marketing Coordinator of "Don Bosco" School in Alicante. Started in 2017.
 San Blas Podiatric Clinic
Website for a podiatric clinic located in Alicante. Project carried out in 2014.
Your project can start very soon.
Do you have a business and still doesn't have a website? Are you thinking that maybe your website needs a makeover? Tell me about your project and I will help you make it happen.